---
The Stan Milam Radio Show,  4-1-16


Unified Newspaper Group, March 21, 2016
Verona Press, Oregon Observer, Stoughton Courier Hub, Fitchburg Star Online
and
Your Family magazine

Carol Larson and Mary Helen Conroy are redefining retirement and talking about the difficult transition that no one seems to address. They've developed a "one-of-a-kind" podcast to help those who are newly retired and may be struggling with the change in lifestyle.
http://www.nbc15.com/home/headlines/Redefining-Retirement-with-the-Retiree-Rebels-369286541.html
Taking A Closer Look At Retirement – The first year of retirement – and beyond – may not be quite what you expected. Join Larry Meiller and his guests as they discuss the difficulties of the first year of retirement and explore strategies to help retirees determine what they want in this new life stage.
Guest(s): Carol Larson, Mary Helen Conroy
The Stan Milam Radio Show,  12-15-2015
 The Big AM 1380
December 12, 2015
Wisconsin State Journal
Carol Larson: Retirees shouldn't be flipping burgers
FITCHBURG — "You want fries with that?"
The woman asking me that question had gray hair tucked under her paper cap. Part-time work isn't just for kids anymore.
Surveys estimate between 60 percent and 80 percent of recent retirees are looking for part-time work, either because we need or want to continue working.
The good news is most of us aren't looking to make a living wage. We're looking for a supplemental income to add to our Social Security checks or pension stipends, or to keep from emptying IRAs that now have to last the 20 to 30 more years the average 60-year-old is expected to live.
Which means retirement no longer means a life of leisure, a concept most of society has yet to grasp. For most of the 58,000 Wisconsinites retiring this year, retirement means a change in the type or amount of work a person does.
The bad news is, seniors aren't having much luck finding work. In the United States, part-time jobs are mainly entry level and repetitive. No thinking is required. More important is how long you can stand on your feet.
These are kids' jobs. That's why you see so many gray-haired burger flippers.
The proposed political answer to this dearth of senior-appropriate jobs is to raise the official retirement age to 70.
Bad idea.
I had to retire early due to a medical issue that was slowly sapping my endurance and energy. Forcing people to stay in jobs they either can't or don't want to do anymore is not the answer.
A small handful of employers have begun working with older workers, allowing them to change jobs within the organization.
Others have created what's called "bridge jobs," which allow retiring employees to transition out of their positions, slowly lessening their hours or responsibilities while prepping their younger colleagues to take over their duties.
This also slows the brain-drain of valuable experience from the workplace. Every week I hear about more people asked back by their former employers to take on a special project, fill in, or teach the "new kids" how things are done.
But if a senior citizen is not known to an employer, the probability of being hired drops to nearly zero. Ageism, especially in our youth-worshiping society, still places retirees in the same category as the frail elderly, despite the majority of healthy and active 60-, 70- and 80- year-olds who defy the stereotype.
Sorry, today's retirees can't wait for society to wise up. We need jobs now. So many are taking matters into their own hands.
Nearly 25 percent of all new retirees are starting their own businesses, be that as small as a dog-walking service or someone such as Madison's iconic pitch man, Crazy TV Lenny, who retired and then started a business selling electric bikes, mostly to other active older adults.
The irony is that with more age-appropriate jobs out there, more than retirees would benefit.
Seniors with satisfying jobs are happier and healthier (the two go together) and less dependent on medical services. We would thereby be less of a drain on the government, and people could stop shrieking about how "elderly" baby boomers are going to bankrupt the system.
A large and growing demographic would have extra spending cash, becoming an economic boon to our sagging economy.
This army of baby boomers would be putting their considerable know-how back to work. Lots of problems out there need solving, and boomers are an altruistic generation, still trying to make the world a better place. And we could, too, given the chance.
Finding work for retirees would also address another problem: The trumped up issue of older workers allegedly stealing jobs from younger workers. Trust me, most baby boomers would rather leave to kids the job of asking, "You want fries with that?"
Larson, of Fitchburg, is a retired documentary producer. She is now a writer and co-founder of RetireeRebels.com.
December 7, 2015
Public News Service
Wisconsin Retirement Experts: We're Doing It All Wrong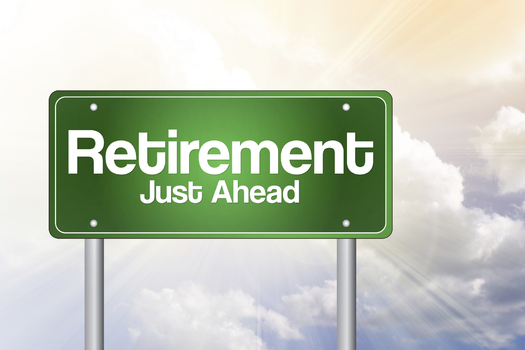 With 8,000 Americans retiring every day, retiree advocates Carol Larson and Mary Helen Conroy say incorrect stereotypes are making life more difficult for newly retired people. Credit: annatodica/iStockPhoto
December 7, 2015
MADISON, Wis. – Two out of every five Wisconsin retirees are at significant risk of depression upon retirement, according to medical studies cited by the founder of a website designed to help retirees.
Carol Larson and her friend Mary Helen Conroy found so many fellow retired people with problems that they founded RetireeRebels.com to help the 58,000 Wisconsinites who will retire in the coming year.
Larson says too many baby boomers aren't truly ready for retirement.
"I've actually run across some research by psychologists who now add retirement to the list of most significant changes you can have in your life, those being a death in the family, a divorce, marriage, a child – they now add retirement," Larson states.
Conroy says having enough money to retire is always an important issue, but far from the only one.
"I think where the mistake comes in is planning for the lifestyle part – how are we going to live it, what we're going to use the money for," she says. "And so I think that we don't spend enough time looking at that piece."
Both Larson and Conroy say baby boomers are a purpose-driven generation, and many find it difficult to adjust to a life that's not dominated by work.
Larson says there are many incorrect stereotypes about retired life, including the myth that it will now be a round-the-clock vacation, or that retired people are a drain on society.
For many people, retirement is not so much the end of work, but the beginning of a transition.
"The new model of retirement is now not that you stopped working – it's not an either/or situation – it's whether you change doing the kind of work you do, or the amount of work you do, or both," Larson points out.
Conroy says one of the major issues facing retirees is realizing that they are now going to be permanently out of the loop at their former place of employment, and that their work friends really aren't going to stay in touch with them.
"So we need to look for ways that we can indeed engage with folks again," she stresses. "So loneliness and depression and suicide are the ugly side of retirement that we know as much as the happy side."
Larson and Conroy say they named their website Retiree Rebels because people need to learn to be a rebel to fight the misleading stereotypes about what retirement really is.
Tim Morrissey, Public News Service – WI

The Stan Milam Radio Show,  11-24-2015
 The Big AM 1380
The Mitch Henck Show
11-20-2015
The Syrian refugee bill is a point of contention for both parties, your calls on that topic. Scott Ross of One Wisconsin Now talks about that legislation and other topics. Our round table features
Jed Sanborn and Rich Williams. Carol Larson and Mary Helen Conroy discuss their blog "Retiree Rebels" LGBT comedian Dina Nina Martinez talks about her upcoming performances in the area.
Listen below: Time 2:07:36 to 2:15:55
PRESS RELEASE – OCTOBER 18, 2015
For immediate release:
Retirement Is So Not For Sissies
Depression and Anxiety Can Define Today's Retirement
A New Website Helps Retirees Weather Transition
October 18, 2015 (Madison) Retiring baby boomers are running into a new reality defined more by depression and anxiety than a round-the-clock vacation. Medical studies now show an estimated 40% of new retirees are at risk of depression upon retirement.
"The first year can be especially rocky for the newly retired," says Carol Larson, co-founder of the new website, RetireeRebels.com. "We live with the expectation that retirement is 24/7 vacation and that isn't the reality. We're being told how happy we should be when instead people are feeling fear and anxiety about leaving their work life behind."
"The baby boomers are a purpose-driven generation," said Conroy. "Take away that purpose, and your long-time routines, friends and associates, and the leap into retirement can result in a psychological free-fall, even for those who think they are ready for the transition."
Started by two retirees, Larson, a writer, and Mary Helen Conroy, a life-coach, launched  RetireeRebels.com  to help the estimated 58,000 Wisconsinites retiring annually to face the fears of a new normal.
"We call ourselves Retiree Rebels," said Conroy, "because you have to be a rebel to fight the ageist stereotypes that make retirees out to be old and doddering and a drain on society."
Larson and Conroy say they both dealt with conflicting emotions in their retirement transitions.  "We talked with other retirees," said Larson, "and found many were struggling with the same issues."
"We talk about the things no one else does, about that rocky first year, about sleep problems, and fighting against ageist stereotypes," said Conroy. "Then we give people tools to deal with the confusion, and guidance for finding a new path, to turn retirement into something joyful and satisfying."
"By using a bit of humor and a lot of humanity on the website, we let people know they're not alone," said Larson. "Retirement can be wonderful, but first, there are issues to face. We connect people with other retirees facing the same challenges."
Jerry Huffman /  On behalf of RetireeRebels.com
Go2Guy Communications
608-345-1656
jerhuff@hotmail.com